Thank you for visiting our website. We look forward to you joining the campaign!
Welcome to the Campaign website o
f Judge Terri Jamison, Ca
ndidate for Franklin County 10th District Court of Appeals.
You trusted me with your vote in 2012 . In 2018, you showed your confidence in the work I've done and you re-elected me to a second full term. Now, it's time to support me for Court of Appeals. I am dedicated to service and will bring experience, fairness, and empathy, treating every case with the review it deserves.
A VOTE FOR JAMISON = A VOTE FOR JUSTICE!
Voters often ask what my judicial philosophy is. When I think of this question, I think of Congresswoman Shirley Chisolm and her quote "Unbossed and Unbought". It is my philosophy that a judge should not be swayed by public opinion nor swayed by campaign contributions. When I make decisions, first, I look to the legislative intent when the legislation was introduced. In this world we have to consider that legislation oftentimes has unintended consequences and impacts our constituency far differently than the intent. However, the judicial branch is to interpret the legislation, not write legislation. And deciding conflicts between courts is the job of a superior court. Judicial decisions must be fair, well-reasoned and written in language that the ordinary reader can understand. We do not write opinions for lawyers but, opinions are written for the parties they represent. Service is the rent we pay for being! I want to continue to serve you --

Judge Terri Jamison
Judicial Votes Count: https//blogs.uakron.edu/judicialvotescount/franklin-county-general-election-2020/
News
Friday, September 4, 2020 8:35 PM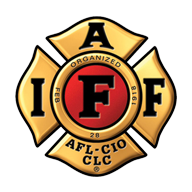 ---
Friday, August 7, 2020 12:30 PM
Judicial Candidates give insights into their candidacy! Hear how Judge Jennifer Brunner, Judge John O'Donnell, Michael Mentel and myself have served the community in the past and how we hope to impact the community if elected this year!
---
Friday, July 24, 2020 12:01 PM
On July 24, 2020, Judge Jamison joined She Should Run a non-partisan, non-profit organization in Washington, D.C. to be interviewed by local business owner Jeni Britton Bauer, founder of Jeni's Splendid Ice Cream, and her fellow elected official Columbus City Auditor Megan Kilgore. The interview was to speak frankly about the purpose that pulled them out of their jobs or careers into a life of public service. They speak boldly about campaign challenges, obstacles and how to overcome obstacles, and the reward of being public servants here in Columbus and Franklin County.
---
Thursday, February 20, 2020 12:00 AM
Judge Jamison was one of several community leaders that were selected to join the Franklin University Advisory Board for the Global Center for Healthcare Education. She joins the likes of Charleta Tavares, former Senator and Chief Executive Officer of Primary One Healthcare. Chosen by Dr. Chenelle Jones, Program Chair of the Public Safety programs within the College of Health and Public Administration. Judge Jamison and Dr. Jones have participated in many community panels throughout Ohio. They were panelists for Dr. Kimberly Crenshaw at Walsh University on the disparate treatment of women of color in the criminal justice system. Judge Jamison is a Franklin University alum with a Bachelor of Science degree in Business Administration, minoring in Human Resources Management.
---
Friday, December 6, 2019 12:51 AM
Judge Jamison was one of four female elected officials who participated at the John Glenn College of Public Affairs | Ready to Run Campaign Training. The panelists discussed the positives and the pitfalls of being women running for office.